AI Enabled Safety & Compliance
We are committed to providing solutions with social impact.
Anti Suicide Device
SAFE CLAMP
A perfect anti-suicide solution making it impossible to commit suicide!
Previous
Next
Covid Shield
---
Smart Sense Basic
Automated Body Temperature Detection. No Human Interference or Touch required. Alert for temperature beyond 100'F.
Price: ₹ 15,000 + GST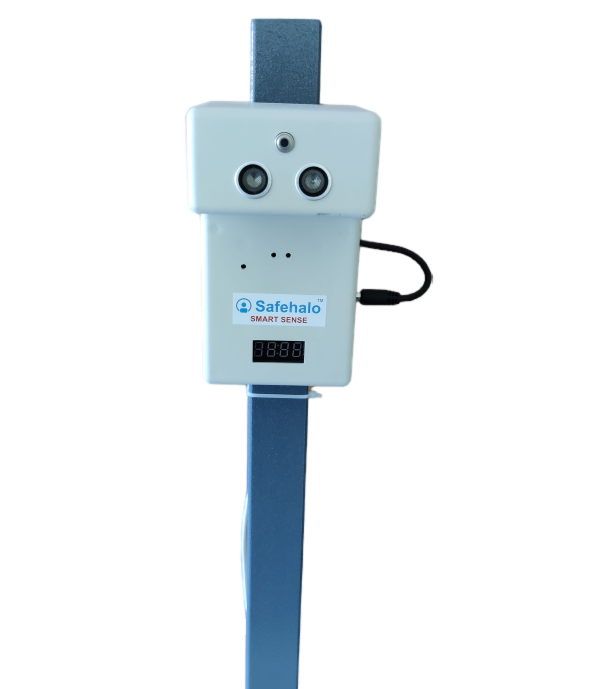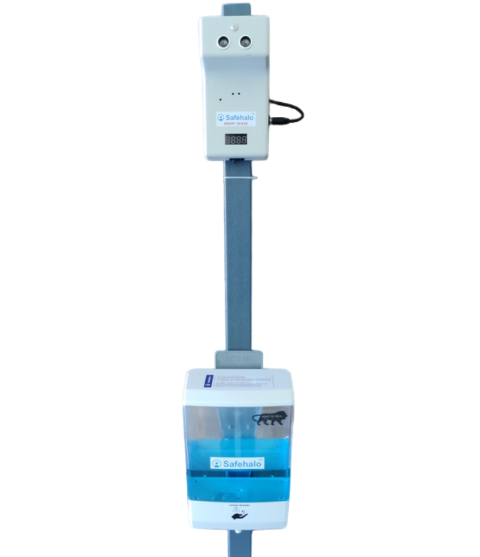 Smart Sense Automated Hand Sanitizer Dispenser
This is a version of smart sense come with stand.
Safe Swipe
Smart Sense, Facial Recognition and Attendance Manage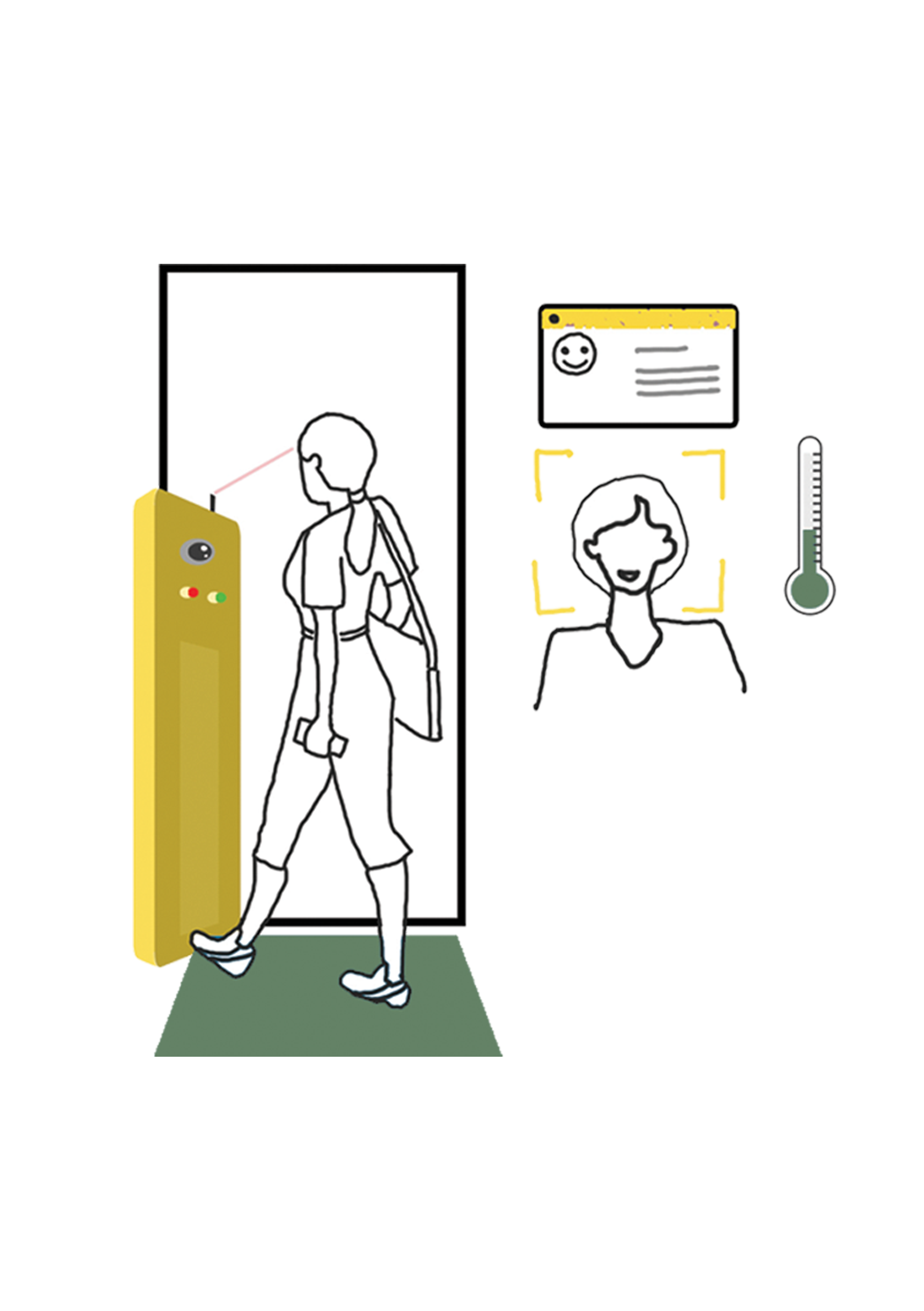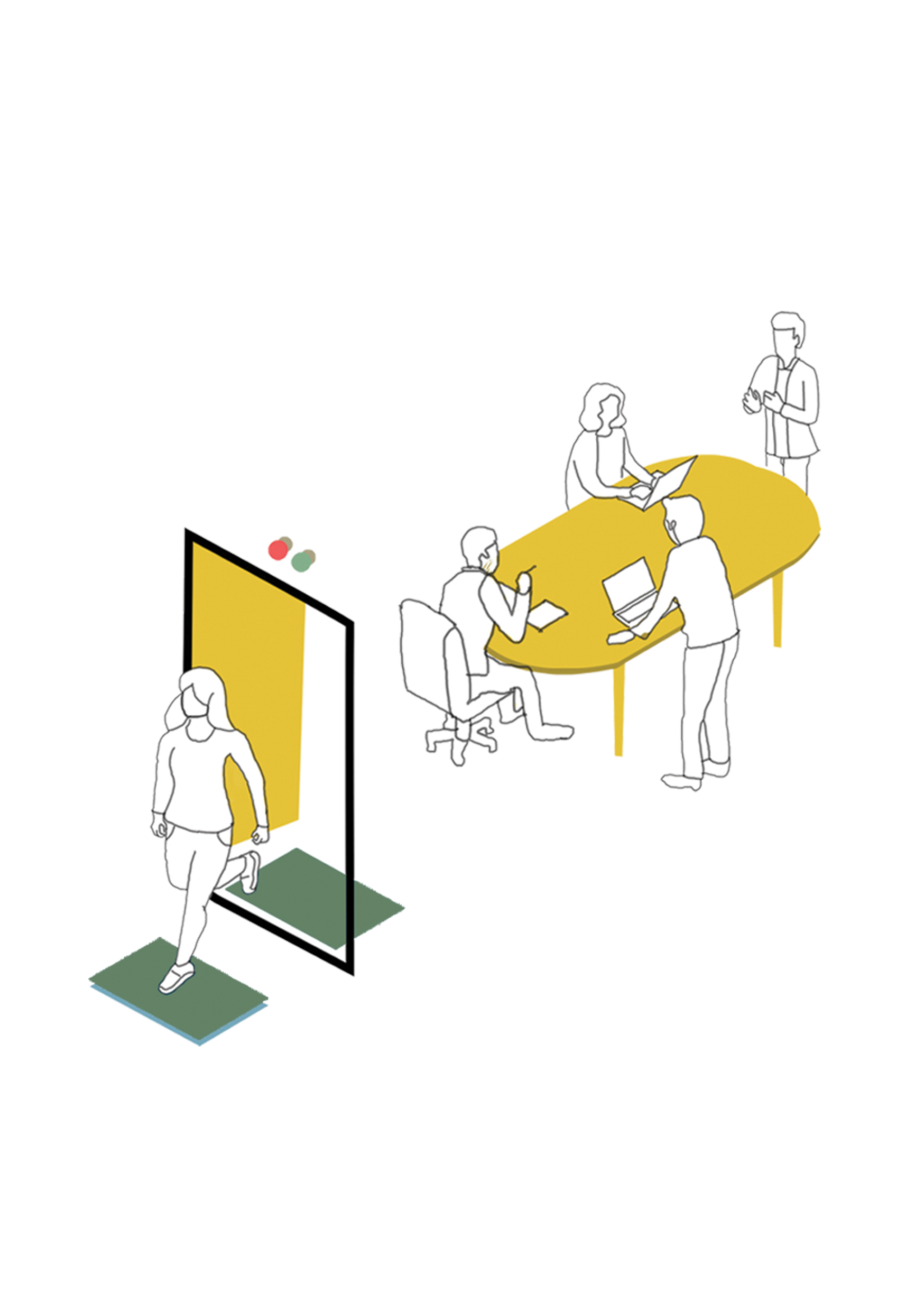 Safe Occupancy
Safehalo Sensor Mat determines the movement across a door and records the occupancy. Use cases include - Restrooms, meeting rooms, auditorium and conference halls.

Personal Safety

Institutions

Retail

Transportation

E-commerce Delivery

Health Care

Manufacturing Industry

Tech parks

Customized Solutions
We believe our customers are the members of our team and we stay in touch and keep working together.

All India Institute of Medical Sciences

Indian Institutes of Technology

Indian Institute of Management

Indian Institute of Science

Bosch & Bosch RBAI

Flipkart

Swiggy

Toyota

3M

VRL

Infosys Foundation
Vikas Soudha

Red Cross

Mico Bosch

Ferns Habitat

Chakra Gym

RedRhino

Tenvic

Allen
We got more than 7000 safe clamp devices fitted in all fans in the entire GLA University this year. We are happy to have them fitted as it relieves us from a big risk. The company and the services provided before and after are wonderful. It's a great device to stop the misuse of fans to end one's life. We recommend everyone to get it installed.
---
Dr A K Gupta, Dean Academic Affairs, GLA Universtity Mathura
about SAFE CLAMP
Excellent device that help save student lives.
---
Sundararaaj, facility manager, VIT
about SAFE CLAMP
Amazing product, need of this city. Thank you for your care.
---
Hostel Owner
about SAFE CLAMP
Could have brought down my cost on plaster of paris (POP) work under 8% and saved a lot of time too.
---
Hostel Owner
about SAFE CLAMP
Did not have plaster of paris (POP) option since my ceiling height was 9 feet. This is so easy to use and love the universal design. Huge relief for me saved enormous amount of money.
---
Hotel Owner
about SAFE CLAMP
The government should make this product mandatory.
---
Hotel Owner
about SAFE CLAMP
I have teenage children at home. Would love to get it for domestic use as well.
---
Hotel Owner
about SAFE CLAMP
Very good device. My kid did lot of running, throwing ball etc., but the device did not fail.
---
Parent
about SMART EAR
Clarity is too good. I am very happy with the product. The product serves my purpose.
---
Parent
about SMART EAR
The device helps me track what goes on with my son every single day. So I know he is safe.
---
Parent
about SMART EAR
I bought the device as a precaution. It is better to be safe than sorry.
---
Parent
about SMART EAR
Good concept. Helps me to quickly track if my kid was ever in any sort of a danger.
---
Parent
about SMART EAR
Huge relief as a working woman with child taken care by domestic help. Unlike CCTV you cannot hide from this.
---
Parent
about SMART EAR
Helps me train my reception and sales staff.
---
Retail Store Owner
about SMART EAR
Scroll for more...